About us
Greeting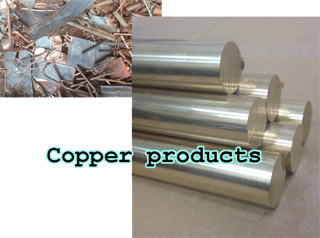 For nearly three decades,We,Joetsu Bronz1 Corporation, have been manufacturing and merchandising copper alloy ingots and continuous castings.
In response to the needs of lead-free copper alloy recent years, we first started manufacturing continuous casting of lead free bronze in japan.
We have been responding to the needs of many domestic and overseas customers sincerely.
In order to keep on providing high-quality, high-performance, quick-delivery and reasonable price, we have enhanced the productivity, the shortening of lead time and reduction of administrative expense upon pulling out full performance of our Shanghai factory which was established and wholly-owned by us.
We, Joetsu Bronz1 Corporation, are believing customers' satisfaction can be obtained more.
Office
Main office (Japan)
2024-1 Dosokohama Oogata Ku Joetsu City Niigata pref , Japan.
Zip 949-3112
TEL : +81-25-534-5151 / FAX : +81-25-534-5059
E-Mail :

(salse department)
Web site : https://www.jcp.joemate.co.jp/en/